Up to 100 diverse members from MSD will engage ITE students to be ready for employment, understand roles and responsibilities, meet hiring requirements and other skillsets
120 first-year ITE students are expected to benefit from this new corporate mentoring partnership in 2023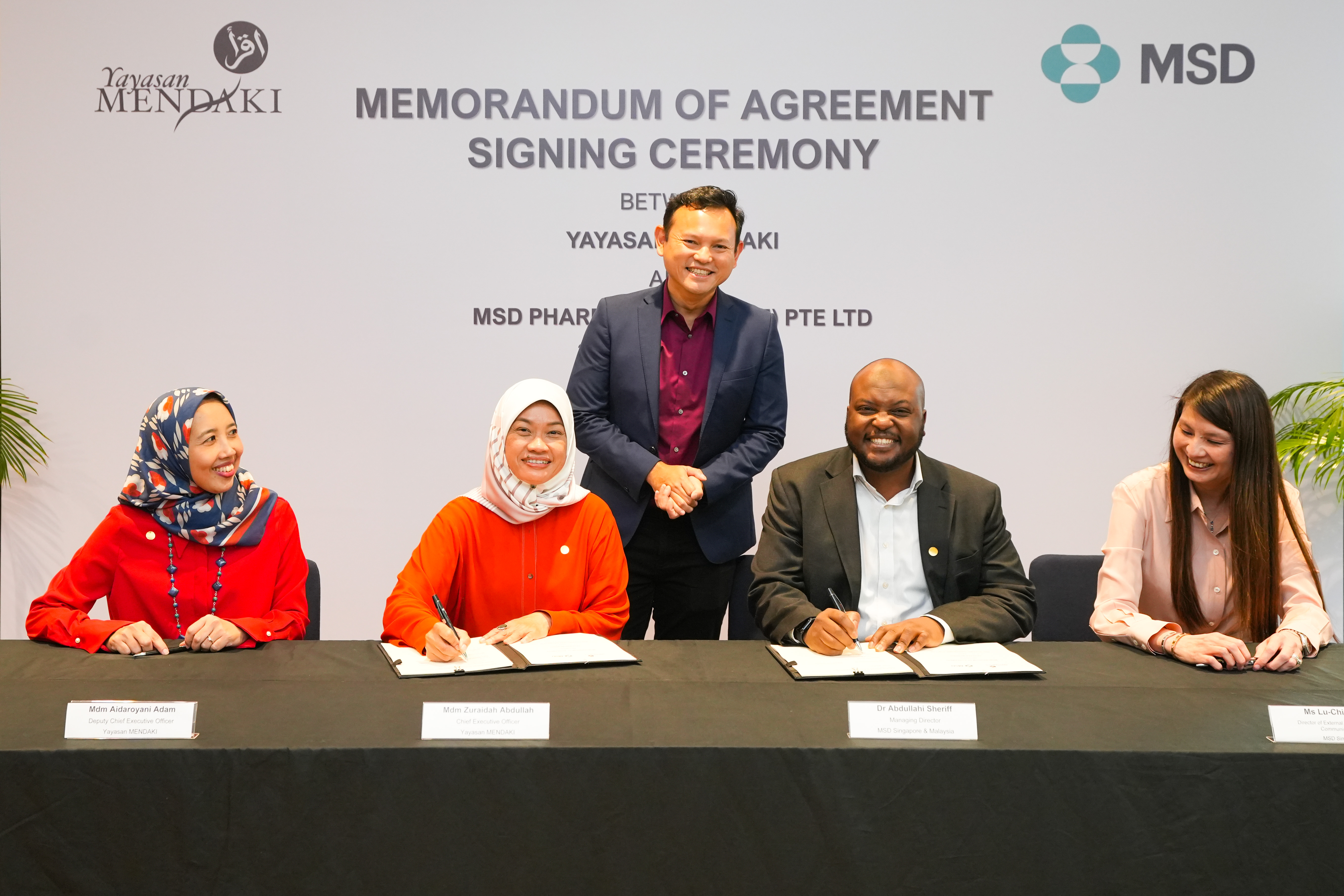 Friday, 3 February 2023 – Yayasan MENDAKI ("MENDAKI"), in partnership with biopharmaceutical company MSD Pharma (Singapore) ("MSD") announced an inaugural corporate mentoring partnership to mentor youth as part of MENDAKI's #amPowered@ITE programme. Mr Zaqy Mohamad, Senior Minister of State, Ministry of Defence and Ministry of Manpower, and Deputy Chairman of MENDAKI, graced the event as Guest-of-Honour.
The new corporate mentoring partnership aims to help youth who are under the #amPowered@ITE programme acquire life skills for employment, build self-confidence, network and connect them to opportunities to realise their potential. As part of this partnership, up to 100 diverse professionals from MSD, comprising data scientists, cyber-security as well as A.I. and U.X. (user experience) experts, marketing specialists, clinical trial researchers, manufacturing professionals, engineers, etc, will work closely with MENDAKI across a 9-month period to provide mentors and partner MENDAKI in organizing activities. This new corporate mentoring partnership will prepare youth to be ready for future employment, understand roles and responsibilities, meet hiring requirements, and other skillsets for jobs of the future.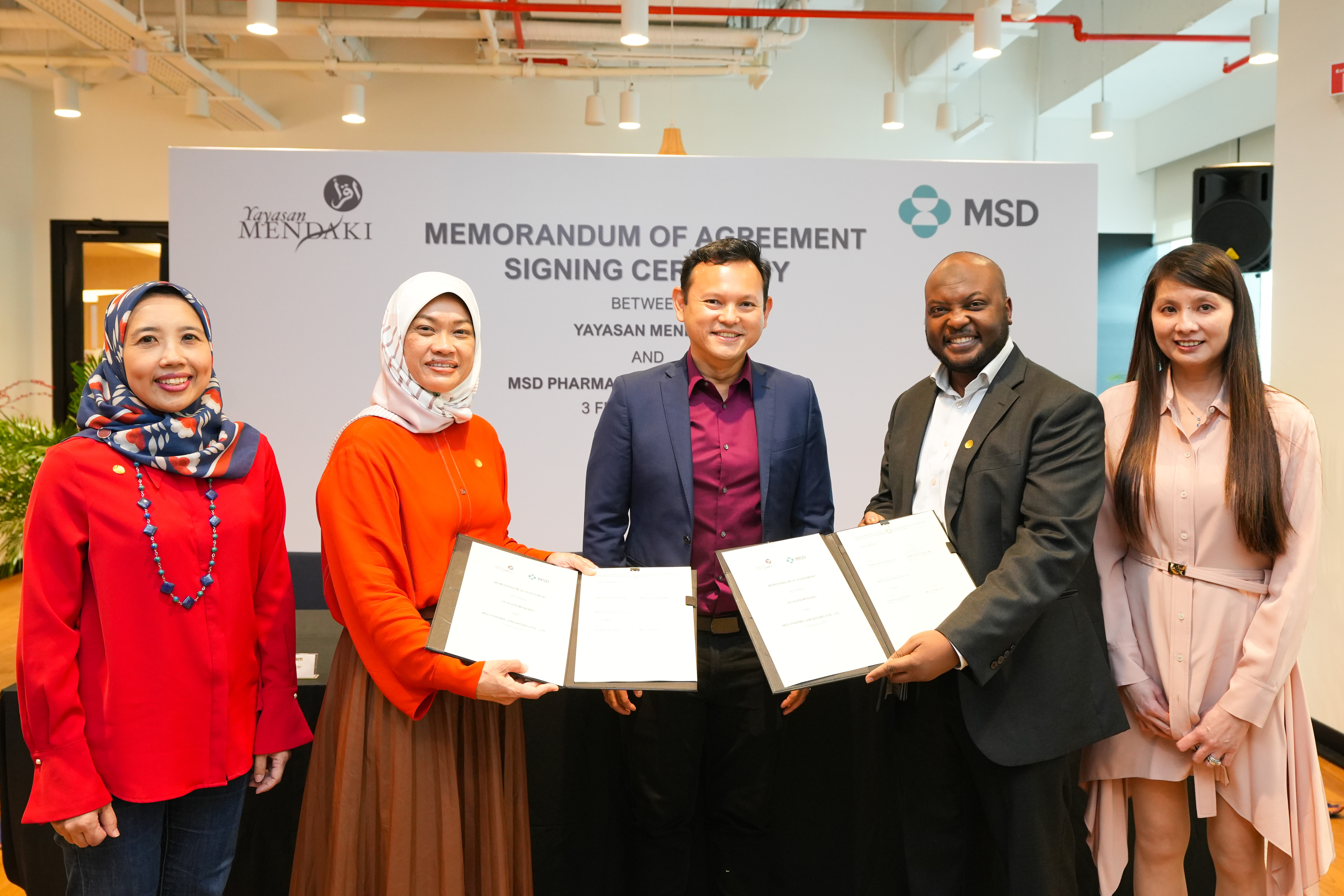 In addition, youth will be mentored by MSD volunteers on how to better prepare for employment, by exposing them to the different roles and opportunities in the biopharmaceutical industry and understanding current and future hiring challenges. The youth will also be introduced to real-world applications such as 3D printing and cyber security, get the opportunity to attend competency workshops, team-bonding activities, soft-skills workshops, sharing sessions and be matched to mentors who will guide them in goal setting and motivate them to realise their potential and achieve their aspirations.
This new corporate mentoring partnership is expected to benefit 120 first-year ITE students in 2023 with plans to expand to more students with the support from more corporate partners.
"I am heartened that MSD has stepped forward to partner MENDAKI to uplift our students through this first-of-its-kind corporate mentoring partnership. Through this collaboration, we can share resources and co-create experiences to equip our youth to be future-ready and ensure that no one is left behind," said Mr Zaqy Mohamad, Deputy Chairman of Yayasan MENDAKI. He added: "The needs and aspirations of the community has changed and students at every level treasure the opportunities to grow and realise their potential. Thus, we at MENDAKI want to be an integral part of their growth process and work with them to achieve their aspirations."
"The new MENDAKI – MSD corporate mentoring partnership for ITE youth signifies MSD's strong commitment to supporting the next generation in building the skills needed for future success and ensuring workforce readiness for the Singapore population. As one of the largest biopharmaceutical employers in Singapore, there are various opportunities in MSD and the biopharmaceutical industry across a broad spectrum of roles," said Ms Lu-Ching Lau, Director, External Affairs, Policy & Communications, MSD Singapore, Malaysia and Brunei.